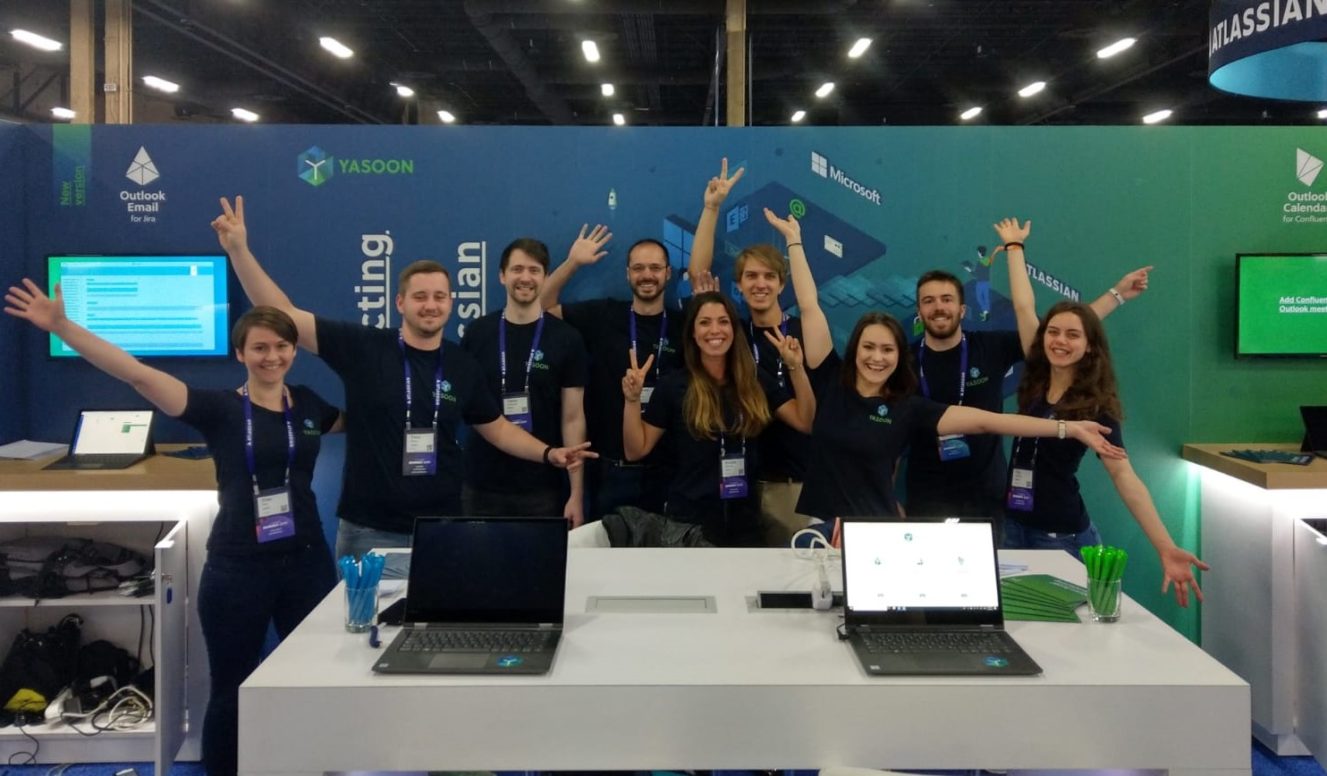 Atlassian Summit 2019 Recap
Development news, partner talks, customer chats – and some Vegas sunshine – what a great week at the Atlassian Summit 2019.
Being the biggest event in the Atlassian ecosystem, the Summit is the best way for us to connect with our users, partners and new customers. We went from Innovator to Gold Sponsor in less than 24 months – so getting in touch with our growing customer base was one of our biggest goals. It was great listening to our users experiences with our apps and see what features would make their worklife even better. Our backlog is filled up again – check!
Besides our new and improved version for Outlook Email for Jira, we also launched a completely new product: Outlook Meetings for Jira, which helps you to schedule calls with a user in Jira or Jira Service Management. We got great response at Atlassian Summit on the apps features and you can now try it for free.
Having everyone from the ecosystem at one convention hall in Vegas really is a neat thing. We loved talking to our friends from Seibert Media, K15t and Communardo, as well as meeting new people from Blended Perspectives, Deiser, e-core, Ambientia and Celix Solutions.
And it wouldn't be Summit, if there weren't a ton of news from Atlassian. The new Cloud Premium with more functionality, Jira Align (the renamed AgileCraft) and an AWS integration to Jira Service Desk, to name a few of them.
So, time to say good-bye, Las Vegas. We'll be back for Atlassian Summit 2020 – and until then, let's stay in touch!