In our newest version for our Outlook Email for Jira app, we made the integration between Jira issues and Outlook emails even deeper.

Our new major feature allows you to share, access and send emails right from your Jira issue.
So, how does it work:
In your Outlook, you now have different sharing options in your "Create issue" screen. This means, whenever you're creating a Jira issue out of an email, you can now decide to either share the single email or the whole conversation including future replies in the Jira issue for you or other users to see.
Of course, you can decide who can see the emails in the Jira issue. Whether everyone in your company or just users with access to this specific issue – or if it's only you with that kind of access.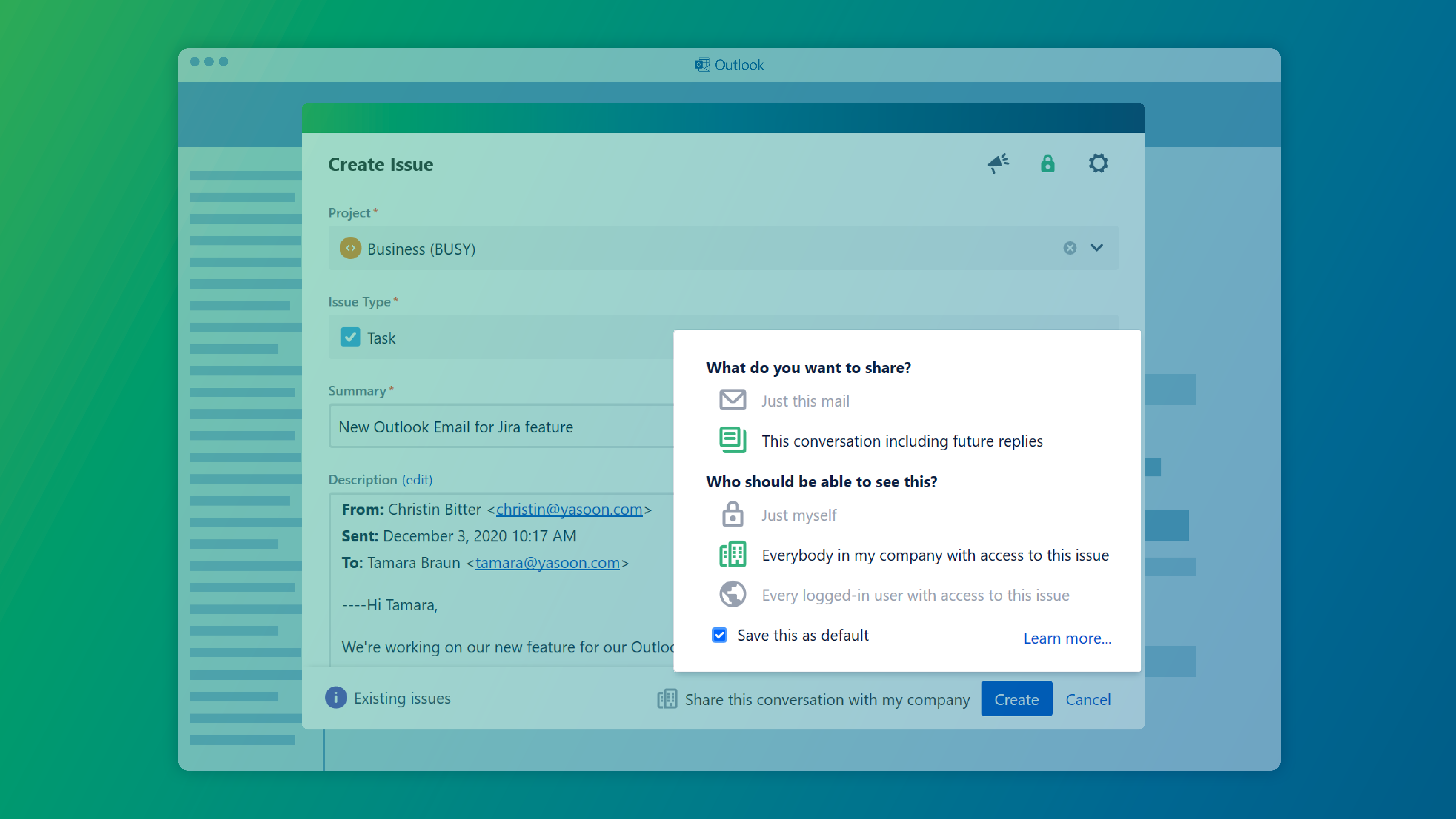 The clue: Your colleagues don't have to have access to your Outlook inbox to be on your conversations regarding this issue. (Which is nice, think of holidays, etc.)
In your Jira issue you now have an intuitive panel showing related emails to this specific issue. Any user you have given access to these emails can now open them. If the email is in your own Outlook inbox, you even have the possibility to reply to it without leaving the Jira issue. This comes in handy for all Jira power users, who don't want to jump back and forth to Outlook when getting an issue-related email.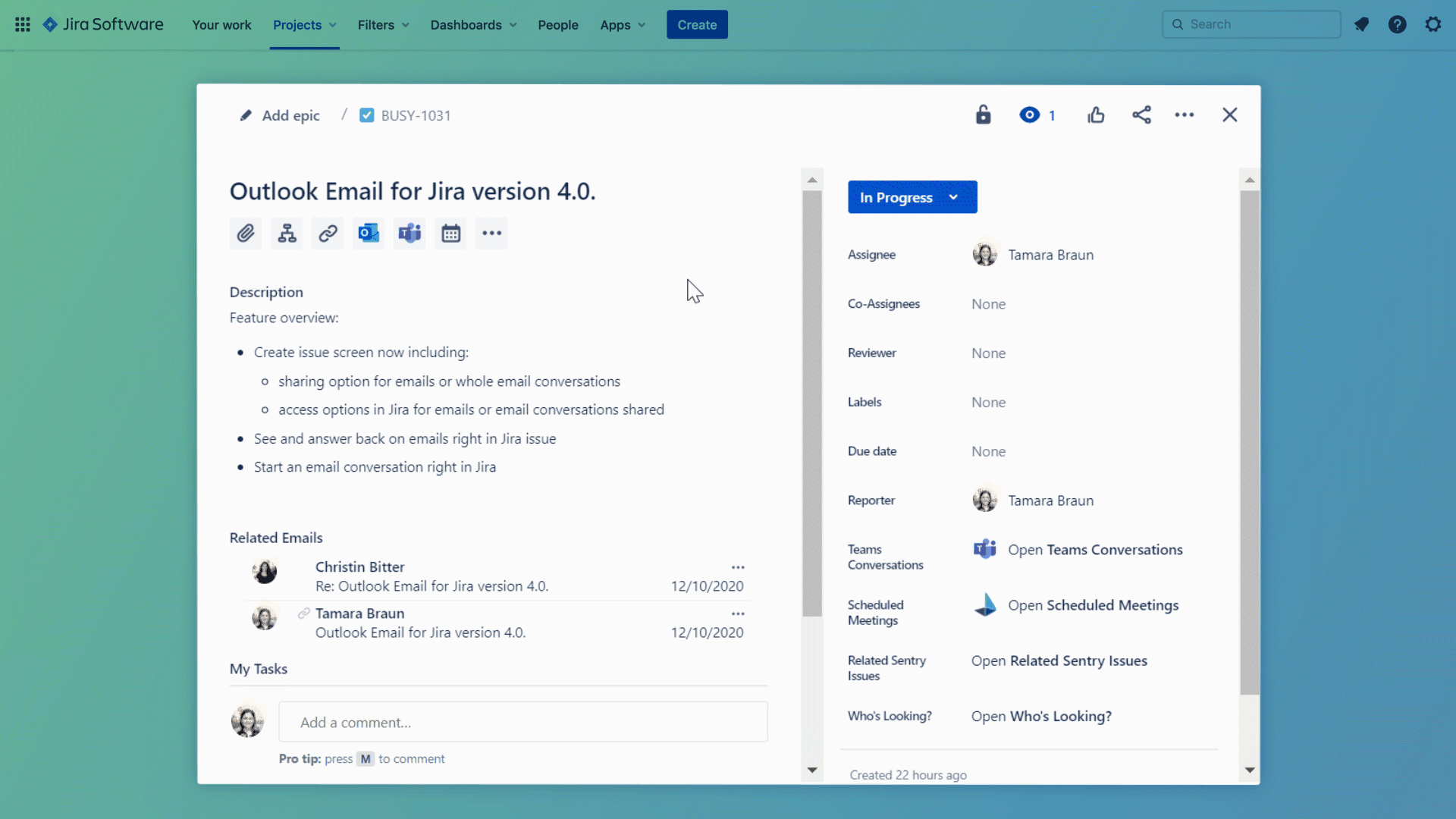 You can even write and send a completely new email out of the Jira issue, connected to your own Outlook account, making the conversation visible for everyone from the start.
With this major update, we're connecting Jira and Outlook even deeper. No matter which tool is your home turf, you can use our integration to collaborate seamlessly. With the ability to see the whole email conversation in Jira, you can provide more context and transparency for your team while pathing the road to quicker decisions.
You're already loving our integration between Outlook and Jira? Then our admin resources about this topic might be interesting for you.
You're new and want to check out our Outlook Email for Jira app? You'll find us at the Atlassian Marketplace.