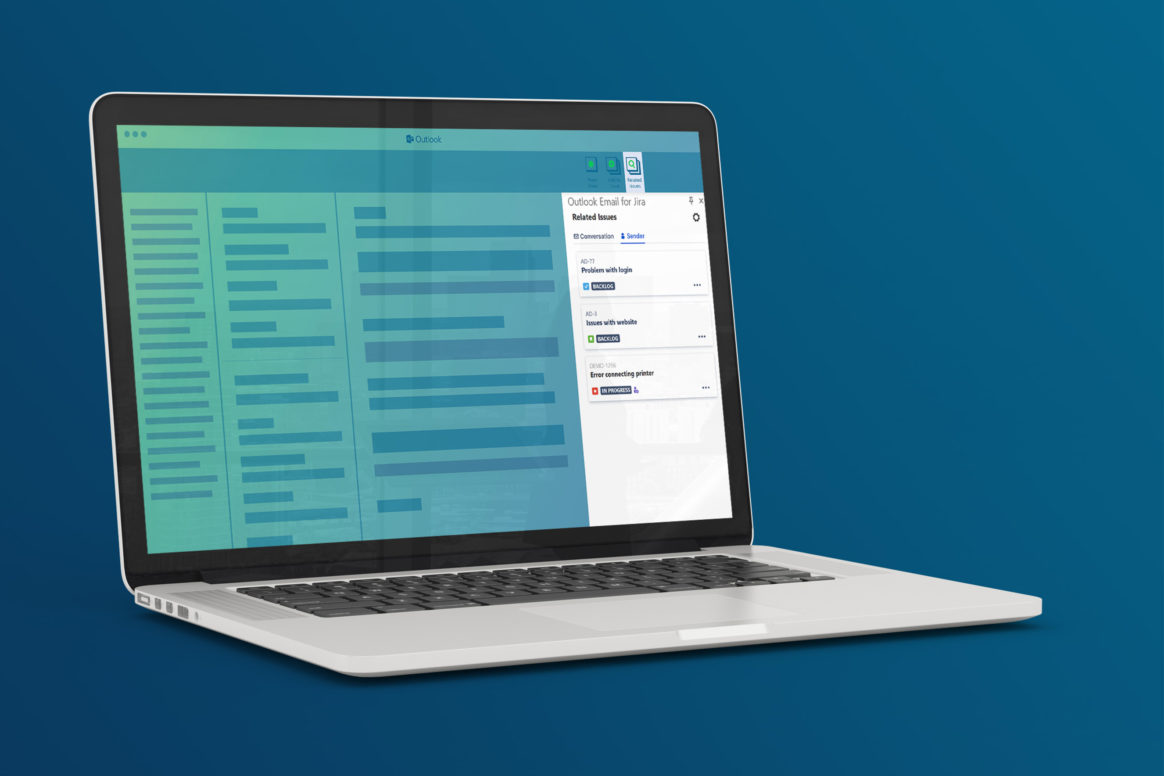 The all new Outlook Email for Jira
Earlier this year we launched our new version of Outlook Email for Jira for all our Office 365 customers. Having gained experience in how our users work with the app, we now released the whole feature set for our customers with locally installed add-ins as well.
We're bringing you significant changes – for the better!
New sidebar: Smart, additional information on your Jira issues
Better performance: It's fast, it's reliable, it won't crash
Top security: Data no longer leaves your company when you use Jira Server
Good looks: Brand-new user interface and sleek icons
Easy editing: No more formatting hassle with our rich text editor
All the changes and how to migrate can be found in our support portal.
We're also offering a webinar to get a demo and easy migration guide directly from our staff.
You haven't tried out Outlook Email for Jira, yet?
Get a free trial now!