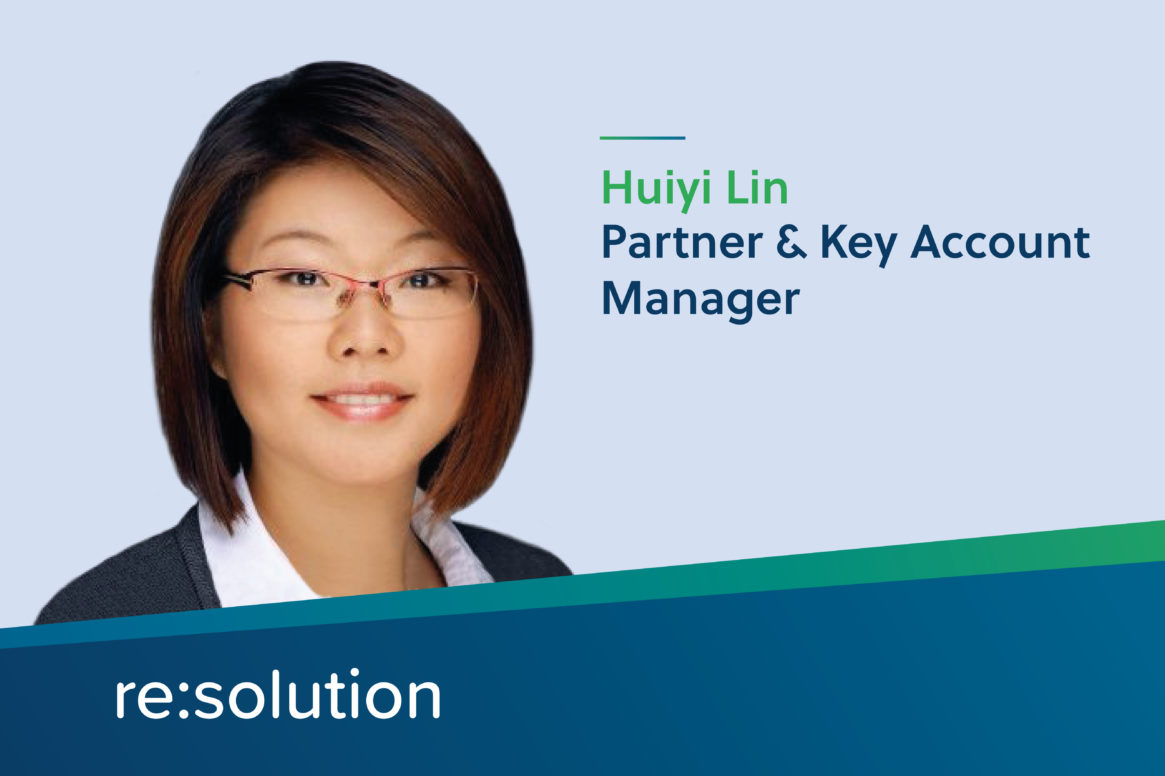 Powerful partner management with Outlook Email for Jira
Resolution has worked its way up through the Atlassian ecosystem. The software vendor has built the most popular single sign-on solutions.

Their goal is to help customers focus on work rather than passwords. So, they're all about smoother workflows – which is why they were looking for a solution to simplify their workflows with Jira and Outlook as well.
Huiyi Lin is a partner manager at resolution and in touch with Atlassian partners around the world every day. With a lot of different contacts, statuses and tasks, Jira helps her to keep a clear head, but of course Outlook is her go-to tool for all those emails. She needed an app to connect the two – even on her smartphone. Outlook Email for Jira was the perfect fit.
Challenges:
Jira is an essential tool not only for resolution's technical team, but also their commercial team. Huiyi uses a Kanban board with Jira issues to manage her partner communications. Every Jira issue is assigned to a partner, including their contact information, communication history and other details. Keeping these issues up-to-date is essential for Huiyi's success.
However, she still does most of her communication with partners via emails. So Huiyi was in a pinch. She only wanted to continue using her Kanban board if she could find an easy way to connect Jira and Outlook. Copy and pasting each email from Outlook to Jira and back was not an option, since this would just be too much of a hurdle.
Why yasoon:
yasoon's Outlook Email for Jira app solves this problem. Huiyi can now turn an email into a Jira issue or subtask with just the click of a button. She can even select specific parts of the communication and add only those. resolution is particularly pleased with the app's comprehensive functionality.
"We've added a lot of custom fields to Jira to meet our specific needs. The app lets us see and edit nearly all of them directly in Outlook," says Huiyi.
After the email is turned into a Jira issue, Outlook Email for Jira offers an easy way to schedule a follow-up right away from the Outlook sidebar. By adding the relevant Jira issue automatically, Huiyi gets to the relevant information quickly, when the reminder pops up.
Results:
This powerful connection between Jira and Outlook gave resolution a practical way to organize their partner management without having to roll out a whole new tool. In their day-to-day use of Outlook Email for Jira, resolution enjoys the fact that it also works on the Outlook mobile app. So Huiyi can easily turn email communication into Jira issues, even when she has no access to her computer.

It saves us lots of time from jumping between different systems.

Huiyi Lin
Partner and Key Account Manager, resolution
resolution is an Atlassian Platinum Top Vendor with over 20 years of passion in network security and software development. Led by SAML Single Sign-On, they have a suite of apps focusing on enterprise user management and authentication, including User Deactivator and API Tokens Authentication Apps for Jira. Thousands of customers integrate their server and data center products with their existing identity sources using their apps. Being feature rich but easy to setup is a challenge they've learned to master. Their ongoing customer satisfaction of 4.9 out of 5.0 inspires the resolution team every day.
All yasoon apps work with resolution's enterprise user management solutions.
About resolution
Company: resolution
Website: resolution.de
Location: Zweibrücken and Berlin, Germany
Industry: Software development
Employees: 20