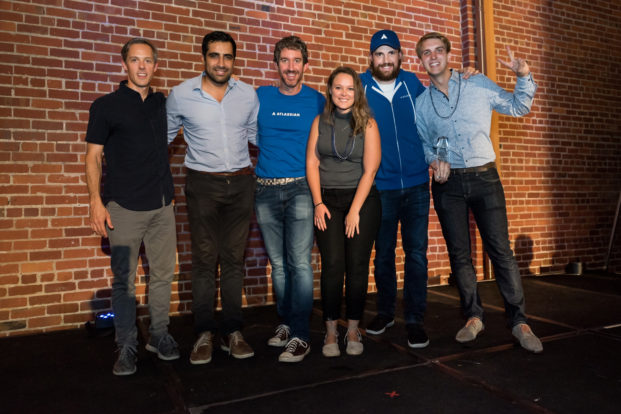 yasoon wins Atlassian Marketplace Vendor Award
We are proud to announce that yasoon has won the Atlassian Marketplace Vendor Award of 2017 as Best Integration for our Outlook App for Jira.

Outlook App for Jira
The Outlook App for Jira improves the way you work with Jira and emails. With the modern Outlook add-in you can create and update issues, upload attachments and view related issue information – all without leaving your inbox. Not only does this save a lot of time but also increases the quality of customer-related issues.
Learn more about our Award winning Jira integration on our website and try it 30 days for free.
Atlassian´s official statement:

San Jose, CA September 11, 2017 – Atlassian announced today that yasoon has won Atlassian Marketplace Vendor of the Year 2017, Best Integration for Outlook App for JIRA and their outstanding contribution and achievements during Atlassian´s fiscal year 2017.

yasoon was one of 6 recipients honored as Marketplace Vendor of the Year during the Atlassian Partner Awards ceremony, an annual event to celebrate Atlassians partners worldwide for their exceptional efforts in developing new business, though leadership, and products and services that complement Atlassian.

"Atlassian is pleased to recognize this year´s Marketplace Vendor Award winners for the exemplary work they do to serve our customers," said Max Mancini, Head of Ecosystem at Atlassian. " Our Marketplace vendors are fundamental to Atlassian´s success, and we´re excited to continue our work with yasoon in the coming year."

Also read their blogpost, Atlassian Services: Partners are here to help you
Thanks to our customers and the team at Atlassian for your great support! We are looking forward to all that´s coming up next.